Railway Cables

| | | | | | | |
| --- | --- | --- | --- | --- | --- | --- |
| Railway Signalling & Control Cables | | Railway Telecom Cables | | Railway Power & Control Cables | | FIRERAIL Traction Cables |

ZUG/ ZUT/ SUG Indoor Equipment Cables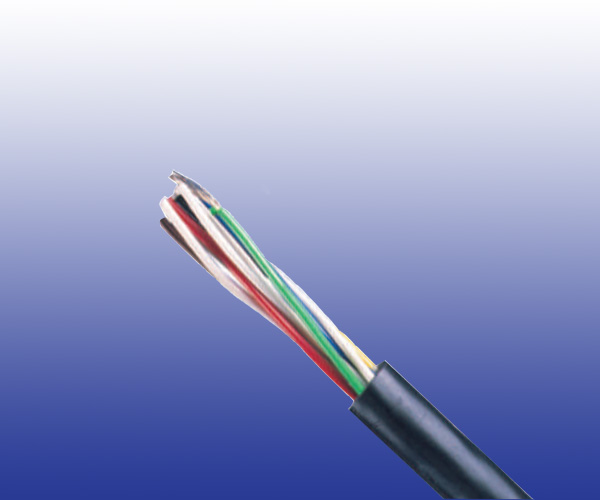 Application
The cables are used as cabling for the relays and electronic equipments in the Traffic Control Center and
Trackside Equipment Shelter. The cables are suitable for indoor interconnection of railway network equipments.
Standards
SNCF CT 455
Construction
Conductors: Class 5 stranded tinned copper, 1 mm² or 0.38 mm² cross section.
Insulation: Coloured PVC.
Cabling Element: Pairs (for ZUG/ZUT)/Cores (for SUG).
Core Wrapping (optional): Plastic tape(s) with overlapping.
Screen (optional): Tinned copper braid for electrostatic protection (only for ZUT type).
Sheath: Black FRPVC compound. LSZH option can be offered upon request.
Electrical Characteristics at 20℃
| | | | |
| --- | --- | --- | --- |
| No of Strands/ Strand Diameter | No/mm | 12/0.2 | 32/0.2 |
| Nominal Cross Section Area | mm² | 0.38 | 1 |
| Maximum Conductor Resistance (DC) | Ω/km | 52.5 | 20.1 |
| Operating Voltage | V | 450/750 | 450/750 |
Mechanical and Thermal Properties
Minimum Bending Radius: 4×OD (static); 8×OD (dynamic)
Operating Temperature: -15℃ to +70℃
Dimensions And Weight
ZUG Cables
Cable Code
Number of Pairs
Nominal Sheath Thickness
mm
Nominal Overall Diameter
mm
Nominal Weight
kg/km
12/0.2mm Conductor, 1.4mm Insulated Wire
RS/ZUG-075-YY-28P0.38S
28
0.7
15.7
310
32/0.2mm Conductor, 2.09mm Insulated Wire
RS/ZUG-075-YY-1P1S
1
0.7
7.0
59
RS/ZUG-075-YY-3P1S
3
0.7
9.9
108
RS/ZUG-075-YY-6P1S
6
0.7
12.4
184
RS/ZUG-075-YY-12P1S
12
0.7
15.7
335
SUG Cables
Cable Code
Number of Conductors
Nominal Sheath Thickness
mm
Nominal Overall Diameter
mm
Nominal Weight
kg/km
32/0.2mm Conductor, 2.09mm Insulated Wire
RS/SUG-075-YY-3C1S
3
0.7
8
73
ZUT Cables
Cable Code
Number of Pairs
Nominal Sheath Thickness
mm
Nominal Overall Diameter
mm
Nominal Weight
kg/km
32/0.2mm Conductor, 2.09mm Insulated Wire
RS/ZUT-075-YCY-2P1S
2
0.7
9.5
122
RS/ZUT-075-YCY-6P1S
6
0.7
13.5
276
RS/ZUT-075-YCY-12P1S
12
0.7
17.5
445