Railway Cables

| | | | | | | |
| --- | --- | --- | --- | --- | --- | --- |
| Railway Signalling & Control Cables | | Railway Telecom Cables | | Railway Power & Control Cables | | FIRERAIL Traction Cables |

ZPGU Local Signalling Cables (DC Electrifi ed Lines)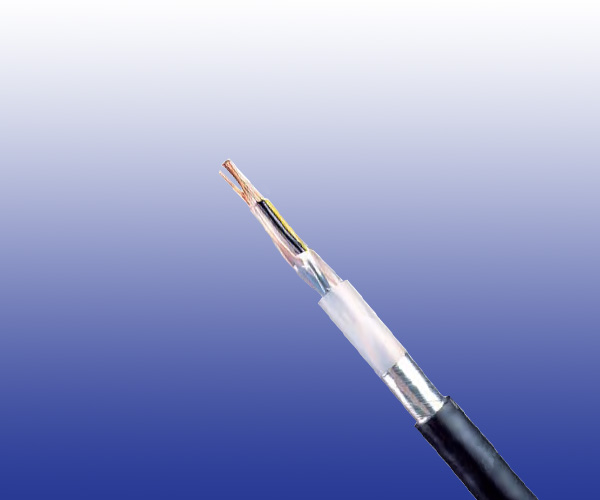 Application
The cables are designed for internal connection inside cabling of equipment shelters along the trackside. The shielded cables are suitable for local circuits.
Standards
SNCF CT 445
NF F 55-698
Construction
Conductors: Class 1 solid copper, 1.0 mm² nominal cross section area.
Insulation: Solid polyethylene.
Cabling Element: Each two conductors are twisted together to form a pair.
Inner Sheath: PE.
Screen: Aluminium/Polyethylene tape screen.
Drain Wire: Tinned copper drain wire.
Outer Sheath: PVC/LSZH.
Electrical Characteristics at 20℃
| | | |
| --- | --- | --- |
| Nominal Conductor Diameter | mm | 1.13 |
| Nominal Cross Section Area | mm² | 1.0 |
| Maximum Conductor Resistance (DC) | Ω/km | 18.1 |
| Maximum Mutual Capacitance @1000Hz (AC) | nF/km | 55 |
| Operating Voltage | V | 750 |
Mechanical and Thermal Properties
Minimum Bending Radius: 8×OD (static); 16×OD (dynamic)
Temperature Range: -40℃ to +70℃ (during operation); -20℃ to +50℃ (during installation)
Dimensions And Weight
Cable Code
No. of
Pairs
Nominal Sheath Thickness
mm
Nominal Overall
Diameter
mm
Nominal Weight
kg/km
Inner
Outer
1.13mm Conductor, 2.3 Insulated Wire
RS/ZPGU-2Y2Y(L)Y-1P1S
1
1.0
1.5
9.8
95
RS/ZPGU-2Y2Y(L)Y-2P1S
2
1.0
1.5
10.6
130
RS/ZPGU-2Y2Y(L)Y-3P1S
3
1.0
1.5
13.2
179
RS/ZPGU-2Y2Y(L)Y-7P1S
7
1.0
1.7
18.3
301
RS/ZPGU-2Y2Y(L)Y-14P1S
14
1.2
1.8
21.3
532