Railway Cables

| | | | | | | |
| --- | --- | --- | --- | --- | --- | --- |
| Railway Signalling & Control Cables | | Railway Telecom Cables | | Railway Power & Control Cables | | FIRERAIL Traction Cables |

K27 Fire Resisting Control Cables (CR1-C1 Class)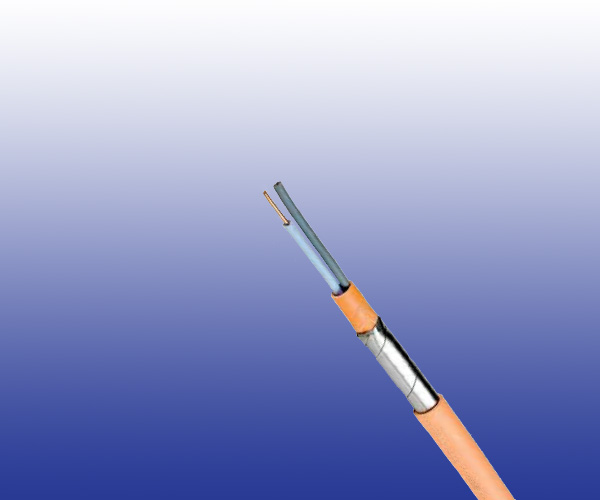 Application
The cables are designed for provide circuit integrity for safety lightning, smoke extraction, ventilation, emergency
telephone and exits during fi re for underground railways.
Standards
RATP K27 specifi cation
Fire resistant: class CR1
No fi re propagation: class C1 RATP (<30cm)
Construction
Conductors
Class 1 solid conductor from 1.5mm² to 4mm²; class 2 stranded conductor for 6mm².
Insulation
Silicone rubber insulation.
Stranding
Cores are helically stranded in concentric layers.
Inner Sheath
LSZH.
Armour
Two layers of steel tape.
Outer Sheath
LSZH.
Electrical Characteristics at 20℃
Number of strands/Nominal Conductor Diameter
mm
7/1.04
1/1.39
1/1.79
1/2.25
Nominal Cross Section Area
mm²
6
1.5
2.5
4
Nominal Insulation Thickness
mm
1.0
0.8
1.0
1.0
Operating Voltage
V
300/500
Mechanical and Thermal Properties
Minimum Bending Radius: 5×OD (static); 10×OD (dynamic)
Temperature Range: -10℃ to +90℃ (during operation); -10℃ to +60℃ (during installation)
Dimensions And Weight
Cable Code
Number of
Cores
Nominal Sheath Thickness
mm
Maximum Overall
Diameter
mm
Nominal
Weight
kg/km
Inner
Outer
7/1.04mm Conductor, 4.76mm Insulated Wire
RS/K27-SZ1F3Z1-U(AS+)-2G6
2
1.0
1.5
17.0
406
1/1.39mm Conductor, 2.99mm Insulated Wire
RS/K27-SZ1F3Z1-U(AS+)-2G1.5
2
1.0
1.5
11.3
200
RS/K27-SZ1F3Z1-U(AS+)-3G1.5
3
1.0
1.5
12.5
237
RS/K27-SZ1F3Z1-U(AS+)-12G1.5
12
1.0
1.5
18.9
596
1/1.79mm Conductor, 3.79mm Insulated Wire
RS/K27-SZ1F3Z1-U(AS+)-2G2.5
2
1.0
1.5
13.2
265
RS/K27-SZ1F3Z1-U(AS+)-3G2.5
3
1.0
1.5
13.5
309
1/2.25mm Conductor, 4.26mm Insulated wire
RS/K27-SZ1F3Z1-U(AS+)-2G4
2
1.0
1.5
14.7
325
RS/K27-SZ1F3Z1-U(AS+)-3G4
3
1.0
1.5
15.6
411