Railway Cables

| | | | | | | |
| --- | --- | --- | --- | --- | --- | --- |
| Railway Signalling & Control Cables | | Railway Telecom Cables | | Railway Power & Control Cables | | FIRERAIL Traction Cables |

EUROBALISE BGA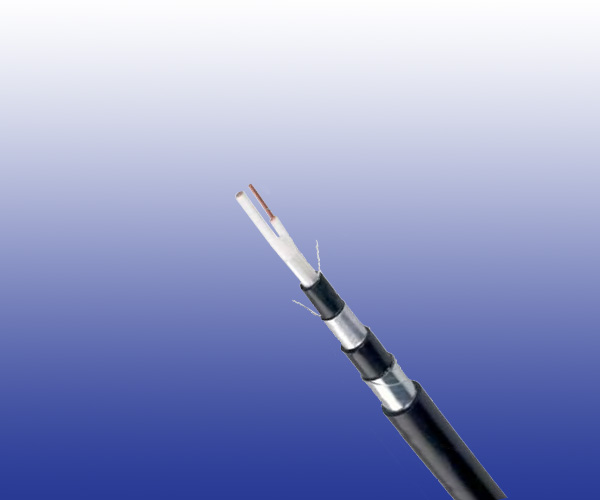 Application
The cables are used as balise cables for ERTMS (European Rail Traffic Management System) railway networks.
The cables are armoured and can provide low reduction factor.
Standards
CEI 20-11
CEI 20-14
CEI 20-29
CEI 20-34
CEI 46-4
CEI 103-10
Construction
Conductors: Solid annealed copper, 1.6 mm nominal diameter.
Insulation: Solid polyethylene.
Stranding: Conductors will be stranded with dielectric fi llers in order to get a circular core shape.
Core Wrapping: Plastic tape (s) with overlapping.
Inner Sheath: Low density polyethylene.
Screen: Aluminium/polyethylene tape longitudinally applied and overlapped.
Drain Wire: Tinned copper drain wire
Intermediate Sheath: Low density polyethylene.
Armour: Two galvanized steel tapes.
Outer Sheath: Low density polyethylene.
Electrical Characteristics at 20℃
| | | |
| --- | --- | --- |
| Nominal Conductor Diameter | mm | 1.6 |
| Maximum Conductor Resistance (DC) | Ω/km | 21.5 |
| Mutual Capacitance | Ω/km | 8.21 |
| Nominal Characteristic Impedance @8.9 KHz | Ω | 130 |
| Nominal Characteristic Impedance @560 KHz | Ω | 110 |
| Maximum Attenuation @560 KHz | dB/km | 3.8 |
| Insulation Resistance | MΩ.km | 10000 |
| Minimum Dielectric Strength core to screen (DC) | V | 1000 |
| Minimum Dielectric Strength core to core (DC) | V | 3000 |
| Reduction Factor @100V/km 50Hz | | 0.6 |
Mechanical and Thermal Properties
Minimum Bending Radius: 8×OD (static); 16×OD (dynamic)
Temperature Range: -30℃ to +70℃ (during operation); -20℃ to +50℃ (during installation)
Dimensions And Weight
Cable Code
Number of Pairs
Nominal Sheath Thickness
mm
Nominal Overall
Diameter
mm
Nominal Weight
kg/km
Inner
Inter.
Outer
1.6mm Conductor, 3.4mm Insulated Wire
RS/BGA-2Y2Y(L)2YB2Y-1P1.6
1
1.0
0.8
1.6
16
334