Railway Cables

| | | | | | | |
| --- | --- | --- | --- | --- | --- | --- |
| Railway Signalling & Control Cables | | Railway Telecom Cables | | Railway Power & Control Cables | | FIRERAIL Traction Cables |

CV /CVZ Indoor Equipment Cables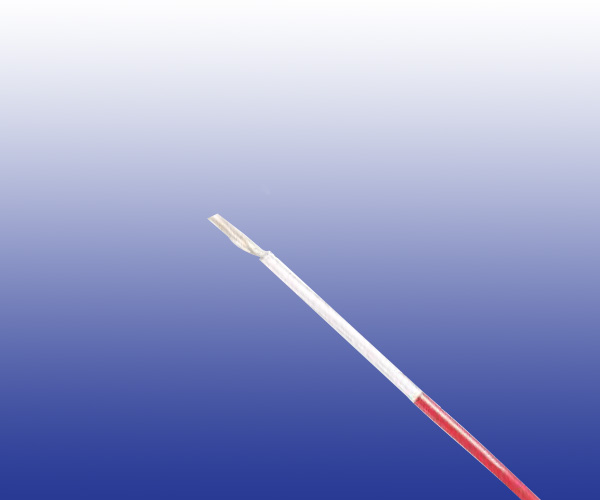 Application
The cables are used as cabling wires for the relays and electronic equipments in the Traffi c Control Center and Trackside Equipment Shelter. The CV cables are suitable for use only in Optical Control Panel (OCP) wiring.
Standards
SNCF CT 500
Construction
Conductors: Class 5 stranded tinned copper (for flexible wires CV-S & CVZ-S type), class 1 solid tinned copper (for stiff wires CV & CVZ), 0.5/1.0/2.5/6.0 mm² cross section.
Insulation: White (for CVZ type)/coloured (for CV type) unleaded PVC.
Sheath: Coloured polyamide outer sheath (for CVZ & CVZ-S type).
Electrical Characteristics at 20℃
CV/CVZ
Nominal Conductor Diameter

mm
0.8
1.17
1.78

Nominal Cross Section Area

mm²
0.5
1.0
2.5

Maximum Conductor Resistance(DC)

Ω/km
36.1
17.9
7.56

Operating Voltage

V
750
CV-S/CVZ-S
No of Strands/ Strand Diameter

No/mm
16/0.2
32/0.2
50/0.25
84/0.3

Nominal Cross Section Area

mm²
0.5
1.0
2.5
6

Maximum Conductor Resistance (DC)

Ω/km
40.1
20.0
8.21
3.39

Operating Voltage

V
750
Mechanical and Thermal Properties
Minimum Bending Radius (static): 4×OD (for fl exible wire); 5×OD (for stiff wire)
Minimum Bending Radius (dynamic): 8×OD (for fl exible wire); 10×OD (for stiff wire)
Operating Temperature: -15℃ to +70℃
Dimensions And Weight
CV/CVZ Cables
Cable Code
Number of Conductors
Nominal Sheath Thickness mm
Nominal Overall Diameter mm
Nominal Weight kg/km
0.8mm Conductor, 1.6mm Insulated Wire
RS/CV-075-Y-1G0.5
1
-
-
6
1.17mm Conductor, 1.9mm Insulated Wire
RS/CVZ-075-Y(4Y)-1G1
1
0.2
2.3
13.2
1.78mm Conductor, 2.7mm Insulated Wire
RS/CVZ-075-Y(4Y)- 1G2.5
1
0.2
3.1
29.3
CV-S/CVZ-S Cables
Cable Code
Number of Conductors
Nominal Sheath Thickness mm
Nominal Overall Diameter mm
Nominal Weight kg/km
16/0.2mm Conductor, 1.6mm Insulated Wire
RS/CV-S-075-Y-1G0.5
1
-
-
6.8
RS/CVZ-S-075-Y(4Y)-1G0.5
1
0.35
2.3
7.6
32/0.2mm Conductor, 2.1mm Insulated Wire
RS/CVZ-S-075-Y(4Y)-1G1
1
0.2
2.5
13.5
RS/CVZ-S-075-Y(4Y)-1P1S
1P
0.2
2.5
28.2
50/0.25mm Conductor, 3.0mm Insulated Wire
RS/CVZ-S-075-Y(4Y)- 1G2.5
1
0.2
3.4
29.3
84/0.3mm Conductor, 4.2mm Insulated Wire
RS/CVZ-S-075- Y(4Y)-1G6
1
0.2
4.6
60.1