Railway Cables

| | | | | | | |
| --- | --- | --- | --- | --- | --- | --- |
| Railway Signalling & Control Cables | | Railway Telecom Cables | | Railway Power & Control Cables | | FIRERAIL Traction Cables |

LU Section 12 Fire Integrity Cables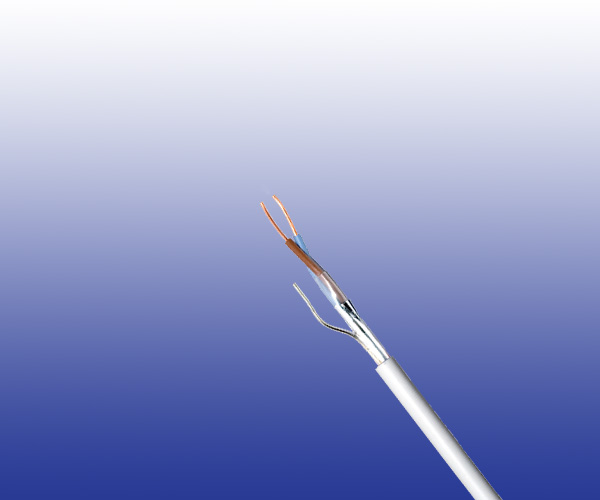 Application
The cables are designed for installation typically in public help points (PHP), public address (PA), station announcement platforms (SAP) & CCTV camera power systems. The LSZH cables has been designed to provide superior flame retardance and circuit integrity, together with optimized ease of installation characteristics and complies with LU Section 12 station regulations.
Standards
BS 7629-1/ 5839-1: 2002/ 8434-1: 2003/6387 C W Z
BS EN 50200 (PH90)
UNE 211025
Construction
Conductors
Class 1 solid or Class 2 stranded annealed bare copper conductors to BS EN 60228: 2005 (previously BS 6360).
Insulation
Silicone rubber insulation.
Core Wrapping
Plastic tape(s) with overlapping.
Screen
Aluminium/Polyester tape.
Drain Wire
Tinned copper.
Sheath
High performance, thermoplastic LSZH.
Electrical Characteristics at 20℃
Nominal Conductor Cross Section
mm²
1.0
1.5
2.5
Maximum Conductor DC Resistance
Ω/km
18.1
12.1
7.41
Nominal Insulation Thickness
mm
0.6
0.7
0.8
Voltage Rating
KV
0.3/0.5
Mechanical and Thermal Properties
Minimum Bending Radius: 6×OD
Temperature Range: -40℃ to +90℃ (during operation); -10℃ to +70℃ (during installation)
Dimensions And Weight
Cable Code
No. of cores&
Nominal
Conductor Cross
Sectional Area
No.×mm²
Conductor Diameter
Nominal
Sheath
Thickness
mm
Nominal
Overall
Diameter
mm
Nominal
Weight
kg/km
Stranded
Conductor
No/mm
Solid
Conductor
mm
RFLU12-SOZ1-U-PH90(AS+)-300/500V-2G1
2×1.0
7/0.44
1.13
1.3
7.0
83
RFLU12-SOZ1-U-PH90(AS+)-300/500V-3G1
3×1.0
7/0.44
1.13
1.3
7.3
95
RFLU12-SOZ1-U-PH90(AS+)-300/500V-4G1
4×1.0
7/0.44
1.13
1.3
8.2
115
RFLU12-SOZ1-U-PH90(AS+)-300/500V-7G1
7×1.0
7/0.44
1.13
1.3
10.5
175
RFLU12-SOZ1-U-PH90(AS+)-300/500V-2G1.5
2×1.5
7/0.53
1.38
1.4
7.9
110
RFLU12-SOZ1-U-PH90(AS+)-300/500V-3G1.5
3×1.5
7/0.53
1.38
1.4
8.3
128
RFLU12-SOZ1-U-PH90(AS+)-300/500V-4G1.5
4×1.5
7/0.53
1.38
1.4
9.5
160
RFLU12-SOZ1-U-PH90(AS+)-300/500V-7G1.5
7×1.5
7/0.53
1.38
1.4
12.2
250
RFLU12-SOZ1-U-PH90(AS+)-300/500V-2G2.5
2×2.5
7/0.67
1.78
1.5
9.3
160
RFLU12-SOZ1-U-PH90(AS+)-300/500V-3G2.5
3×2.5
7/0.67
1.78
1.5
9.9
190
RFLU12-SOZ1-U-PH90(AS+)-300/500V-4G2.5
4×2.5
7/0.67
1.78
1.5
11.3
235
U is changed to K if the stranding class is changed from class 2 to class 5