Railway Cables

| | | | | | | |
| --- | --- | --- | --- | --- | --- | --- |
| Railway Signalling & Control Cables | | Railway Telecom Cables | | Railway Power & Control Cables | | FIRERAIL Traction Cables |

1800V DC Positive Traction Cables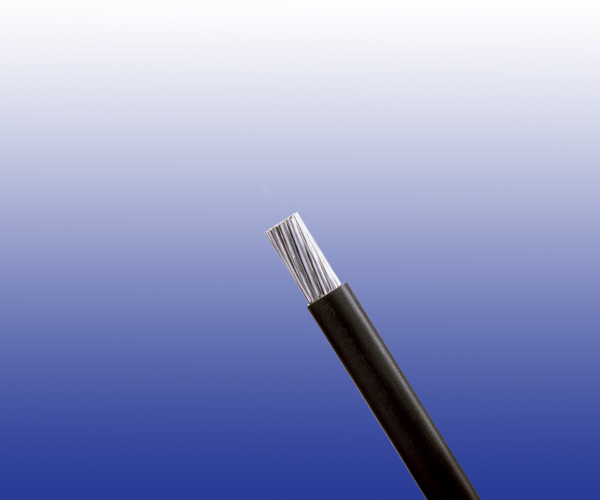 Application
These DC power cables are used for urban railways for 1500V DC traction power system with feedback current
and return current, suitable for fixed installation. The cables are suitable for installations in ducts, tunnels, and
cable troughs or on the cable bridges etc.
Standards
IEC60092
BS 7655
IEC60502
BS 6883 Type 657 SW4
Construction
Conductors
Class 2 stranded annealed bare copper conductors to BS EN 60228: 2005 (previously BS 6360).
Core Wrapping
PETP (Polyethylene Terephthalate).
Insulation
EPR, GP8 to BS 6899 / BS 7655 RS2 / ICEA S-95-658.
Sheath
Thermosetting LSZH compound SW4 or LRS1 to BS 7655 / ICEA T-33-655, with enhanced oil resistance, and
minimum tear resistance.
Electrical Characteristics at 20℃
Nominal Conductor Cross Section
mm²
70
95
120
150
185
240
300
400
500
Maximum DC Conductor Resistance
Ω/km
0.277
0.21
0.164
0.132
0.108
0.0817
0.0654
0.0495
0.0391
Minimum Insulation Resistance
MΩ.km
539
472
433
390
355
313
280
245
221
Assigned Continuous Current Rating
A
330
400
464
530
612
648
853
1010
1195
Conductor Short Circuit Current 1s
kA
10.0
13.5
17.1
21.4
16.4
34.3
42.9
57.2
71.5
Voltage Rating
KV
1.8
Mechanical and Thermal Properties
Minimum Bending Radius: 6×OD
Temperature Range:-40℃ to +90℃ (during operation); -25℃ to +60℃ (during installation)
Dimensions And Weight
Cable Code
No. of cores&
Nominal
Conductor Cross
Sectional Area
No.×mm²
No. &
Nominal
Diameter of
Strands
No/mm
Nominal
Insulation
Thickness
mm
Nominal
Sheath
Thickness
mm
Nominal
Overall
Diameter
mm
Nominal
Weight
kg/km
Polarity
RF6883-DZ1-U-1800P-1G70
1×70
19/2.14
4.0
2.0
20.3
1371
Positive
RF6883-DZ1-U-1800P-1G95
1×95
19/2.52
4.0
2.0
21.7
1641
Positive
RF6883-DZ1-U-1800P-1G120
1×120
37/2.03
4.0
2.2
23.6
1958
Positive
RF6883-DZ1-U-1800P-1G150
1×150
37/2.25
4.0
2.2
19.3
2295
Positive
RF6883-DZ1-U-1800P-1G185
1×185
37/2.52
4.0
2.3
27.3
2682
Positive
RF6883-DZ1-U-1800P-1G240
1×240
61/2.25
4.0
2.3
30.7
3341
Positive
RF6883-DZ1-U-1800P-1G300
1×300
61/2.52
4.0
2.4
33.3
4016
Positive
RF6883-DZ1-U-1800P-1G400
1×400
61/2.85
4.0
2.4
40.3
5071
Positive
RF6883-DZ1-U-1800P-1G500
1×500
91/2.65
4.0
2.5
42.3
6275
Positive
RF6883-DZ1-U-1800P-1G630
1×630
127/2.52
4.0
2.5
43.4
6980
Positive
RF6883-DZ1-U-1800P-1G800
1×800
127/2.85
4.0
2.7
50.6
8785
Positive