Connecting Hardware
EMC Shielding Cabinet
APPLICATIONS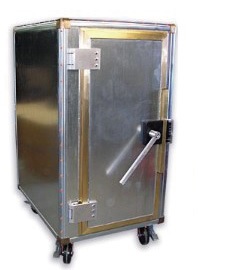 The Caledonian EMC shielding cabinet are made from the same proven modular R.F. shielding materials as our
full size Modular R.F. Shielded Enclosure systems and offer the same exceptional R.F. Shielding Effectiveness.
FULLY CUSTOMIZABLE
Each EMC shielding cabinet is designed from the ground up to satisfy all the requirements of the client.
FEATURES
Shielded enclosure: Airtight enclosure welded by cold rolled steel plate . Surface fi nishing: galvanizing, powder
coating and other anticorrosive treatment.
Shield door: Welded by cold rolled steel plate and shield reed .
Filter: Power filter with wide suppressed frequency band and high insertion loss.
Wave-guide window: Honeycomb style window with mini aerofoil fan on the top plate. Exhaust air rate of each
fan: 1.4 cbm/min.
Others: Optional transmission interface and socked outlet as required .
Prevente the information leakage of computer, network server,switchboard,etc.
Prevented the interference of electromagnetic waves .
Easy operation, reliable.
SIZE: CUSTOMIZED ACCEPTED